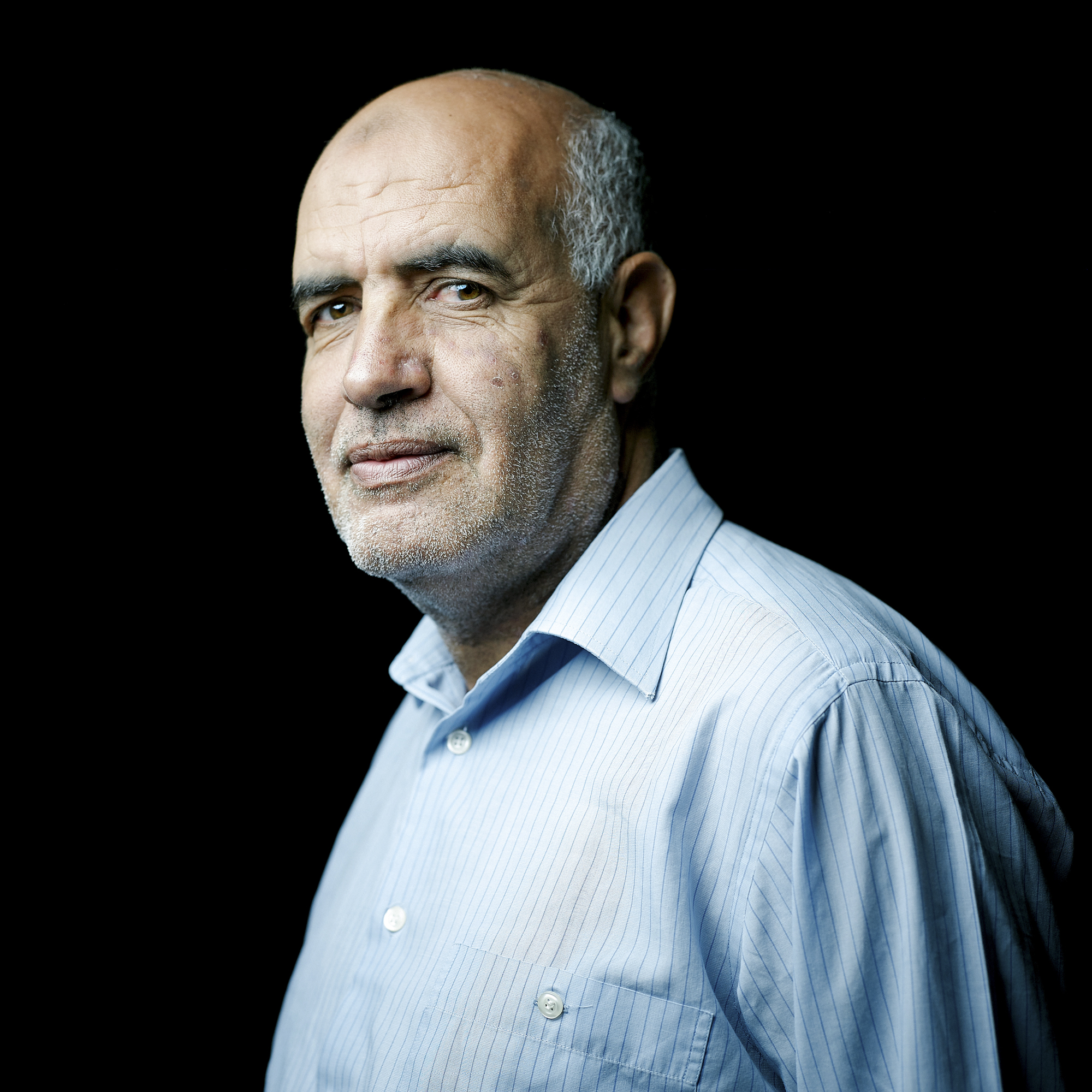 There is a terrible silence. When you hear the slightest sound, your heart starts to beat : This is it, it's time.
Ahmed Haou
15 and a half years in prison, including 10 on death row
Released in 1998
Ahmed Haou was sentenced to death on July 30, 1984 for undermining the internal security of the state after holding up banners against the Hassan II regime during a peaceful demonstration. Thanks to the pressure from international organisations, he was finally pardoned in 1999.
In Morocco, a country that has not executed since 1993, death sentences continue to be handed down every year. At the end of 2020, 77 people, including two women, were on death row living in particularly harsh conditions. Approximately one in five death row prisoners is held in a collective cell with 6 to 13 prisoners at the same time. Communication with the outside world and families is limited or non-existent for some. 78% of them cannot receive visits from their children. Finally, the majority of those sentenced to death have no access to further education, and almost all to no vocational training. North Africa is resisting the global abolitionist trend. Algeria, Morocco, Mauritania and Tunisia have had a de facto moratorium for decades, while Egypt and Libya still execute. Progress in the Maghreb states would be a lever for progress towards abolition of the death penalty in the region. In recent years, however, political and security contexts have hampered progress, including the adoption of legislative reforms. However, local actors (parliamentarians, national human rights institutions, national coalitions against the death penalty, lawyers, etc.) remain strongly committed to the abolition of the death penalty. King Hassan II welcomed "the debate on the death penalty initiated by civil society and many parliamentarians and lawyers. It will allow the maturation and deepening of this issue". The Moroccan National Council for Human Rights plays a leading role in the abolitionist struggle in that country. The right to life is also protected by the Moroccan Constitution as the "first right of every human being".
After his pardon in 1999, Ahmed had to learn everything again: how to walk, how to buy, how to live in an outside world from which he had been cut off for more than 15 years, and this without any support or help to rebuild himself. His only crime was to have expressed his opposition to the regime, to have exercised his right to freedom of expression. From independence until the date of the last execution in 1993, most of the 54 people sentenced to death were political opponents. However, under Morocco's international commitments, the death penalty cannot be imposed for anything other than the "most serious crimes". The story of Ahmed, who spoke freely through slogans and a banner, highlights the use of the death penalty to suppress opposition, in violation of international law. Ahmed has had an excruciating experience on death row, expecting the worst at any moment. He testifies: "I could never fall asleep".
Sentenced to death
Genre : Comic
Publication date: 2016
Edited by: ECPM/OMDH
In the ancestral Amazigh law, crimes such as homicide were punished with financial compensation to the victim's family before exile to another region. Then, at the time of the French colonization, the death penalty was introduced in the Moroccan and Tunisian penal codes and has unfortunately continued until today. Before 1991 and 1993, the years of the last executions in Tunisia and Morocco, a number of criminals and political opponents were put to death. Since then, these two countries have had an unofficial moratorium.
However, thanks to the mobilization of civil society in these two countries, there have been positive developments that point to a favorable outcome for the abolitionist camp …